Right on the heels of our last huge update, we're here to bring something entirely new to your iPhones.
Halide 1.8 is here, and it's a huge one. This major update packs an Apple Watch companion app, a new Self-Timer feature, a completely redesigned photo reviewer, lots of design tweaks, but also two new areas of focus for us: we worked to make big pushes in Accessibility and Privacy.
Let's dive in!
New in Halide 1.8: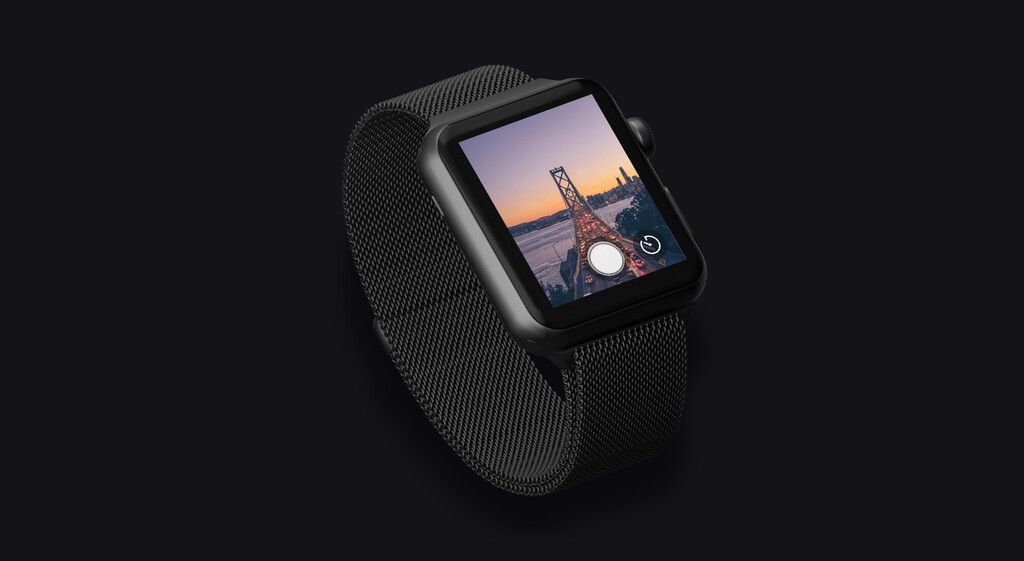 Apple Watch Companion App
The Apple Watch is an excellent companion to the iPhone, so it seemed natural to build an app to remotely frame shots, trigger Halide's shutter and set timers. The Halide Apple Watch app is blazing fast and shows a realtime preview for easy shooting.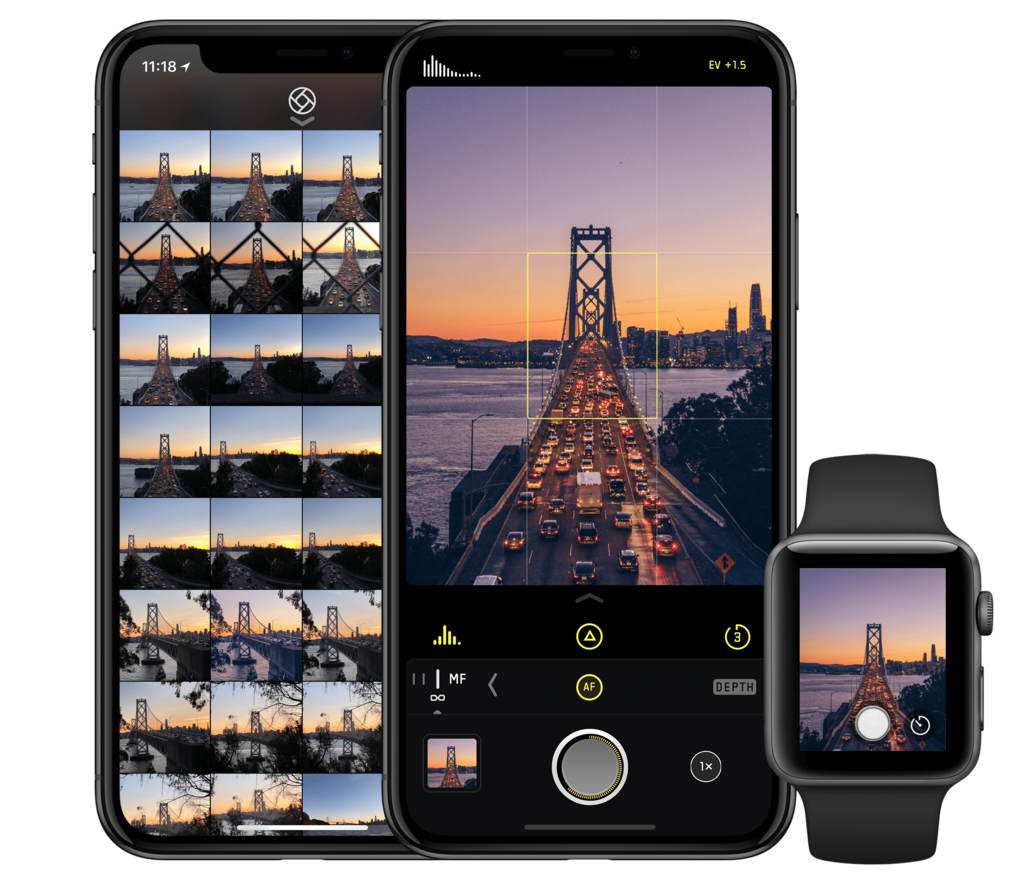 To use the Apple Watch app, just launch Halide on your iPhone and then open the Halide Apple Watch app.
New Self Timer
For users without an Apple Watch, Halide now also lets you set a timer of 3, 10, or 30 seconds. When the timer is active, the shutter button stays depressed and shows a countdown in the icon and around the shutter button itself. Halide also uses the iPhone flash to show the progress of the timer for easy group shots. This was one of our top requests, and we're very happy to add it!
A Redesigned Photo Reviewer
Halide 1.8 makes a key improvement in how you view and share photos. The photo reviewer has been overhauled with a grid view, letting users scroll through a grid of their shots while still being able to flick back to their camera instantly. This makes it even easier to view your Depth-enabled shots in AR.
A Big Accessibility Push
We care deeply about Accessibility and have improved Halide with every update to make it easier to use for all users, but this update is our biggest push yet. It features support for Dynamic and Bold Type throughout, VoiceOver support and many more enhancements. Even our 30 second timer option was included with Accessibility in mind, offering users with limited mobility more freedom to take photos.
That being said, we're not done: this year we've worked with noted accessibility specialist Sommer Panage. She advised us on this release, and and helped set goals for accessibility in the year ahead.
We will continue our push to make Halide the most accessible camera app around. If you are a user that benefits from these features, we'd love to hear your feedback on our implementation and how we can further improve. Email us here, or reach us on Twitter.
Privacy Enhancements
Photos are some of your most private data, and with GPS location embedded, can contain a wealth of information about your personal life. With an eye on privacy, Halide 1.8 introduces a top-level location toggle to enable and disable embedding location information in photos. We also have a new advanced setting you can enable to limit location sharing with Facebook, Instagram and WhatsApp.
Ongoing Enhancements
Halide's previous 1.6 update improved photo capture speeds by up to 4x. Our 1.8 update contains tons of polish, fixes and enhancements under the hood. Photo taking is faster, Halide handles extremely large photo libraries better, and stability is improved.
Go on and give Halide 1.8 a spin! We'd love to hear what you think.