It's here: Halide 1.9, our best camera app.
This release is the result of months of intense work, focused on bringing Halide to a whole new level of bleeding edge technology. From a comprehensive redesign of our render pipeline to integration with all the latest technologies, this our highest-tech release yet.
iPhone XS, XS Max, and XR Support
Halide 1.9 takes full advantage of the iPhone XS Max' extra screen real estate, powerful new cameras, and the new wide-gamut screens of all new iPhones.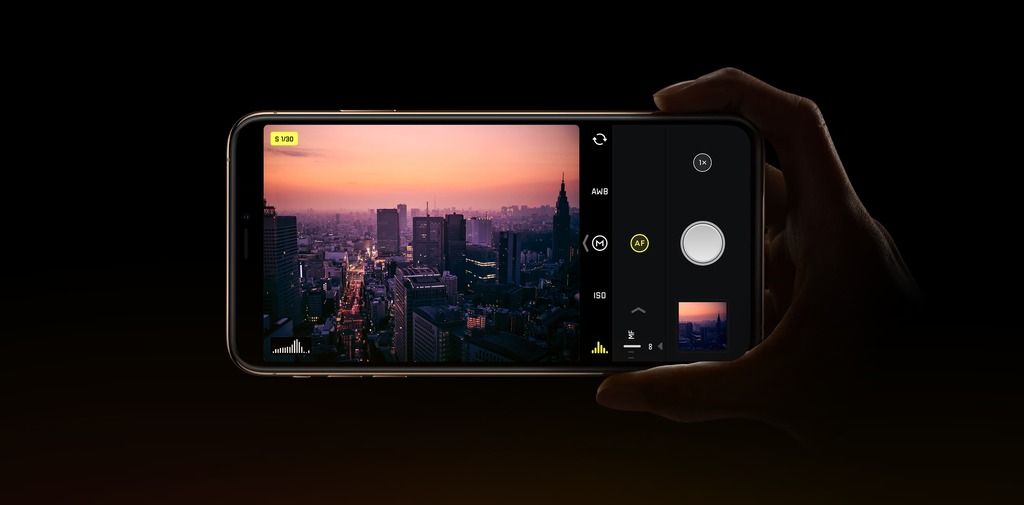 Halide feels like it's made for the XS Max with a tweaked landscape UI, extra-large last shot thumbnail and its entire user interface easily reachable with just one hand.
With the biggest screen yet, we felt ergonomics were more important than ever, and we ensured Halide is a joy to use on this behemoth.
Oh, and if you're curious about all that exciting new camera tech packed in your brand new iPhone XS or XR, we have something for you…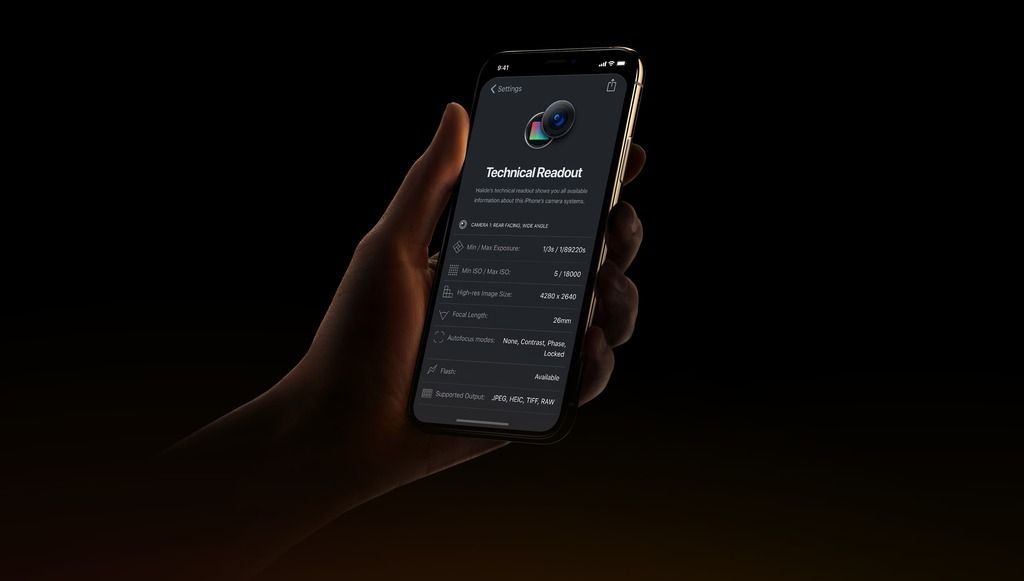 More on that in a second.
iOS 12 Support
Not lucky enough to have a new iPhone yet? Don't fret: we're on the front lines with supporting all the great new iOS 12 features.
Portrait Matte
iPhone XR computes a 'portrait matte' mask to generate its depth effect. This technology is now available to all compatible iPhones with Halide, which improves the masking of Portrait mode shots taken in Halide significantly and also makes the matte available for exporting.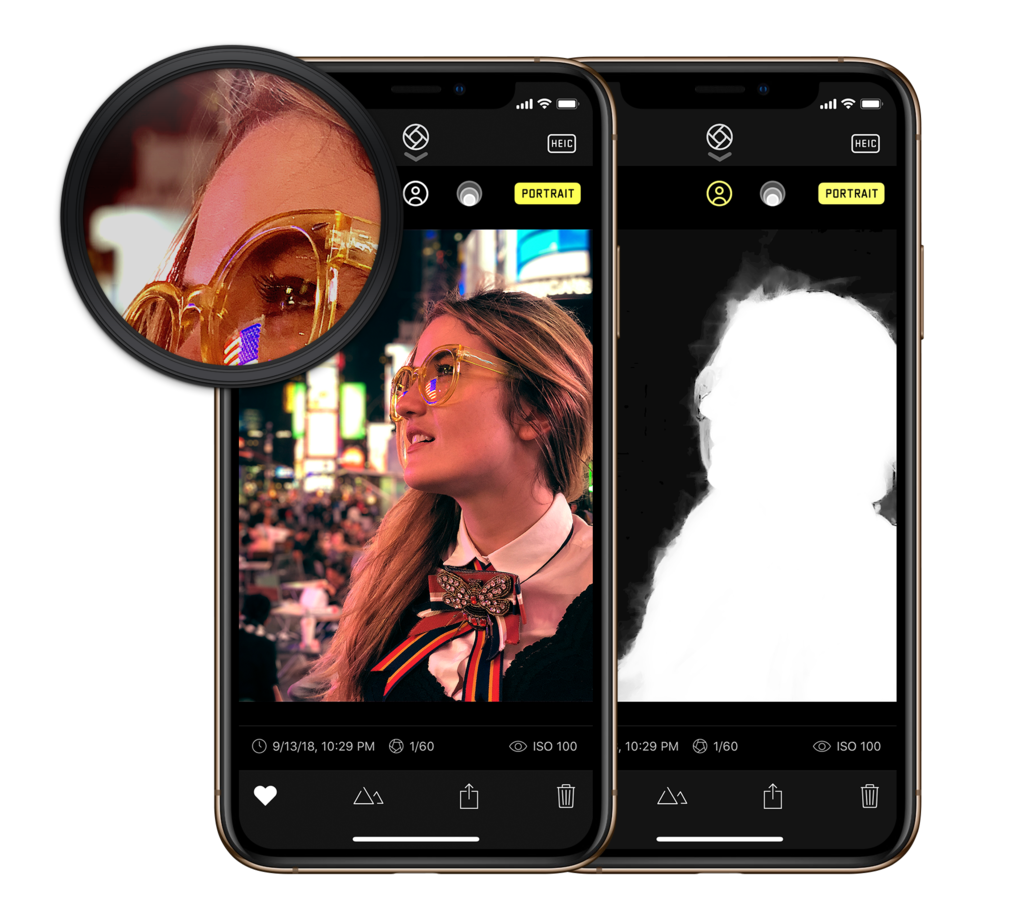 Note that this only works with human subjects. As it works with people so far, unfortunately your horse or photogenic pet horseshoe crab will have to wait, but any Portrait mode photo you take of a person will get a fantastically accurate matte, retaining more detail and rendering better depth of field.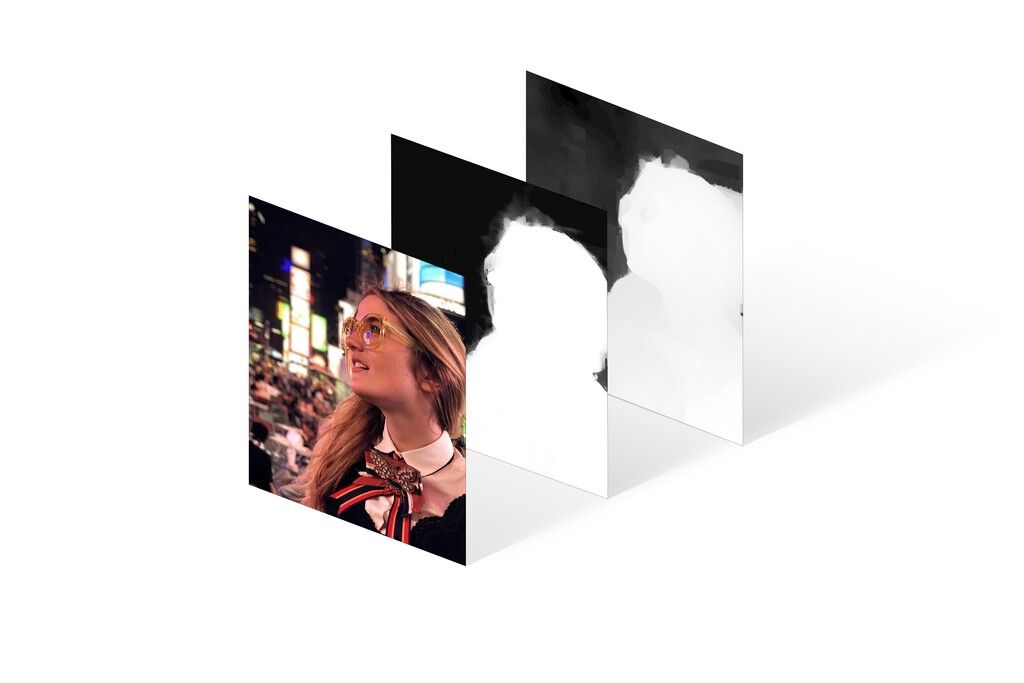 You can also export this matte to editors and other apps to go wild with!
Stunning Bokeh
We now use a beautiful custom blur as well, to take full advantage of this powerful new effect — you can see it in our example image above.
Siri Shortcuts
You can control Halide easily with gestures and touch, from your Apple Watch, and even with the volume controls on your iPhone or connected headphones, but sometimes even that isn't enough.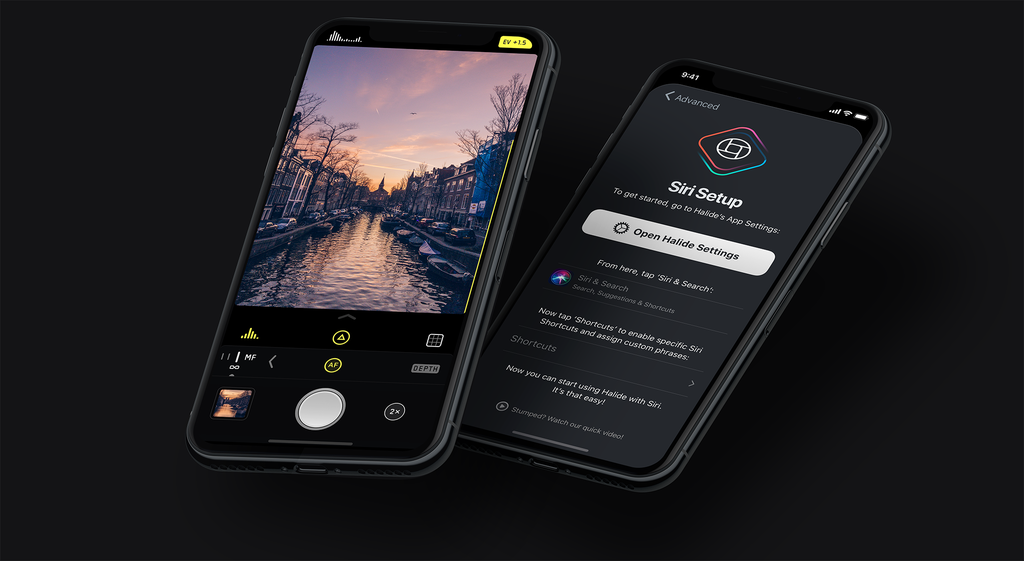 Enter Siri Shortcuts: you can set up specific commands to be triggered with voice commands. Ask Siri to open the camera in Manual mode to get creative, or set entirely unique phrases for various actions in the app in the settings.
Voice Activated Trigger
You can put your iPhone on a tripod and tell Siri to snap a photo. It's all possible with Halide 1.9. Crazy stuff! Finally, true hands-off operation.
Ludicrous Performance
It's no secret that iOS 12 upgrades performance on all phones, but we went a bit further than that. On top of all the performance enhancements of iOS 12, we're rolling out an insane performance enhancement across the board for all our users, including those on iOS 11.
Check out these stats:

These improvements make Halide, which was one of the top camera apps in the App Store in terms of speed already, even faster.

We're incredibly proud of the stability and performance gains in this update. Everyone should be able to notice just how fast and snappy Halide 1.9 is.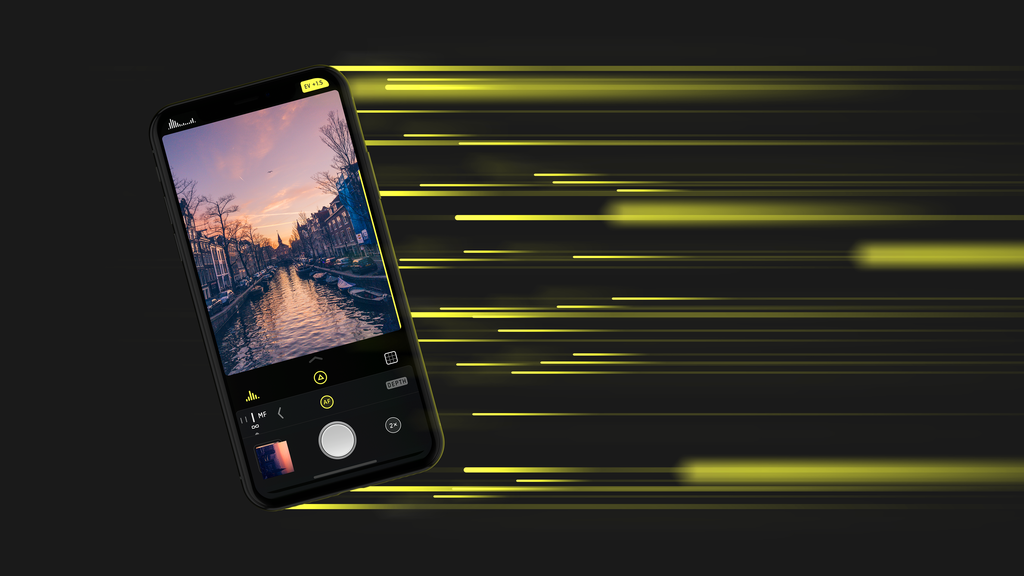 But it doesn't end there.
We dropped a racing car engine in every part of Halide. Photo browsing is now immensely sped up, and every part of the app simply feels great.

All of this is the result of months of work in the summer to refine, polish, update and smooth out Halide. We know that it sometimes seems boring to not get a massive new feature every month, but we hope you appreciate this new high-octane, blazingly fast and responsive version of Halide as a feature all on its own!
Other New Features
Full Wide Gamut Color Pipeline
As an iPhone camera app first, thanks to a total redesign of our render pipeline we now display wide-gamut color from the capture preview to the final photo. What does this mean? It's best to show it off: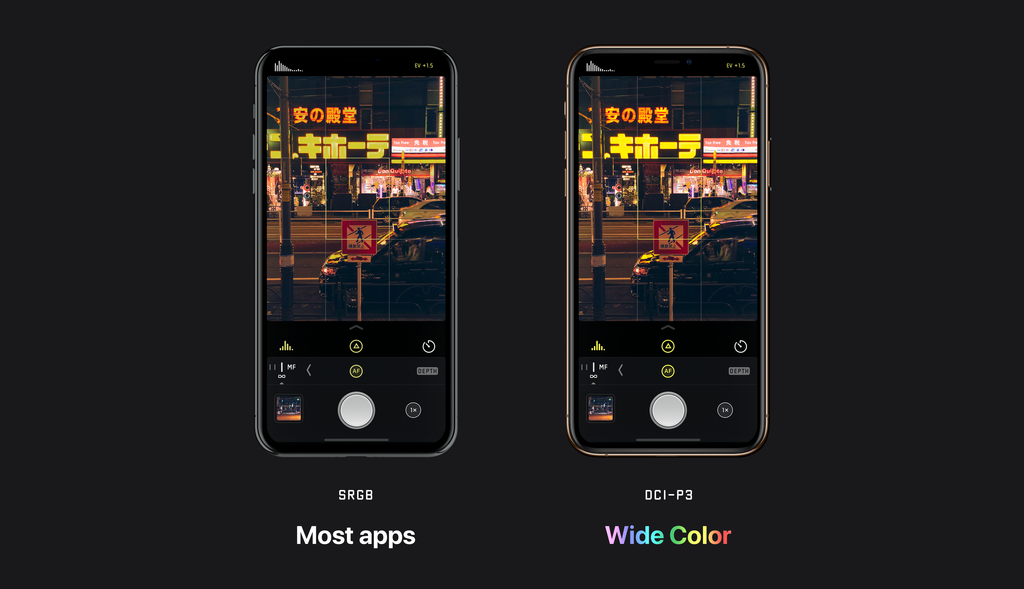 Wide color lets you see colors more accurately as you capture your shots, and see them during every step of the process: from shooting, to reviewing them to editing them in apps that support it. This makes us one of the only apps on iOS with this level of color fidelity and consistency.
(may we recommend our excellent partner editing app with wide-color support: Darkroom? We integrate with them, so you can open Darkroom with one simple tap from Halide!)
Technical Readout
As all sorts of bleeding edge photographers and gadget reviewers / enthusiasts use Halide, we decided to add a little feature to dig into the technical specifics of the cameras on your iPhone.
We call it Technical Readout.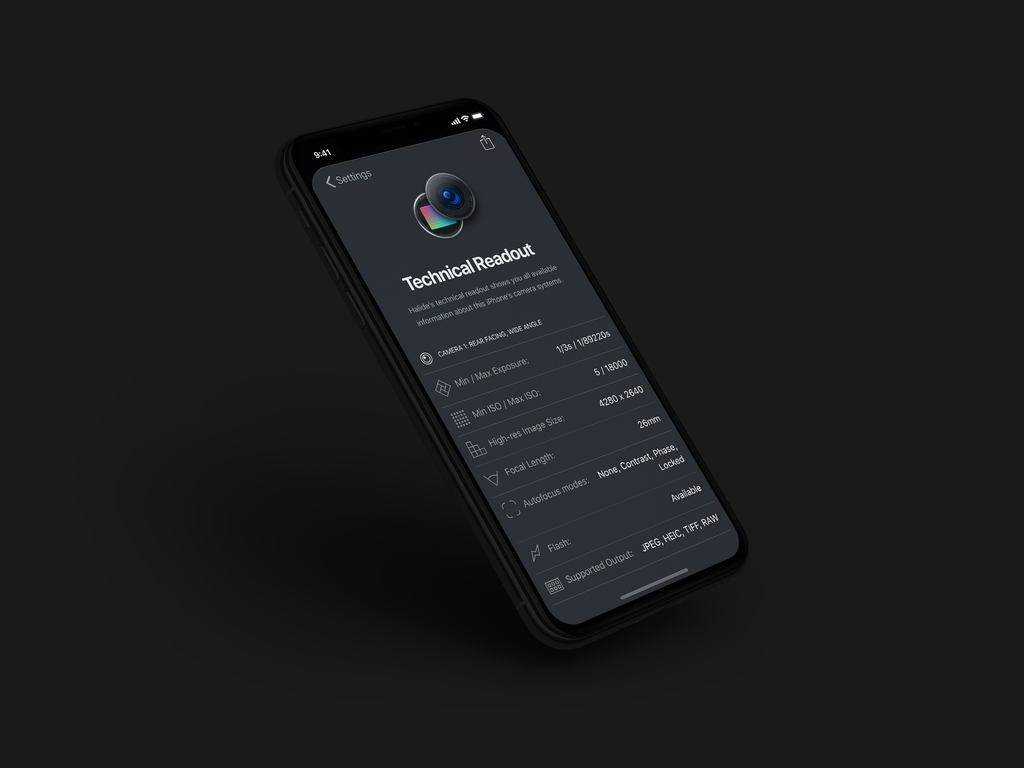 Technical Readout gathers available data about your iPhone cameras and displays them so you can see what your device is capable of. We hope to build on this feature and make it similar to a Geekbench of cameras; for now, we let you browse the data and let you quickly compile all this information into a file to share. It's quite powerful, and fun to check out if you're curious about what your phone camera's specs are — as we know, Apple can be a bit tight-lipped about those technical details…
Landscape Mode Improvements
We heard you: Halide was fantastic to use in portrait and merely fun in landscape mode. We wouldn't settle for that, so here's a solid update to the way we do things in landscape mode: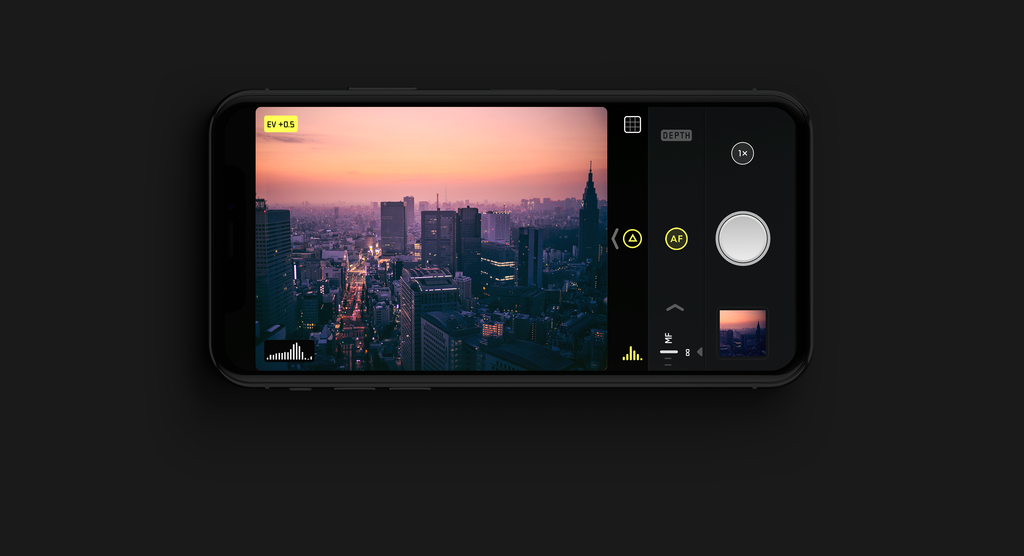 We give you a legible histogram, updated gesture interactions and EV / manual shutter time displays, and more minor ergonomic updates. These updates are extended and further refined on the larger iPhone XS Max.
We're never finished with tweaking Halide to make sure it feels tactile and fantastic in your hands, so do let us know what you think!
Accessibility
Every update, we try to improve our Accessibility features to make Halide the most accessible and usable camera app out there. This update brings support for Smart Inversion, which lets you use Halide with a brilliant white user interface, in addition to other enhancements.
If you are someone who benefits from our accessibility feature set, please let us know how we're doing and how we can improve! We'd love to hear from you.
Histogram Improvements
Across the board our histogram now shows your image exposure more accurately thanks to some advanced math. Math! It helps you make better photos!™
More
There's something else coming. We can't say much about what it is yet, but it's something we're incredibly excited about. Could it be the perfect companion to Halide? Perhaps…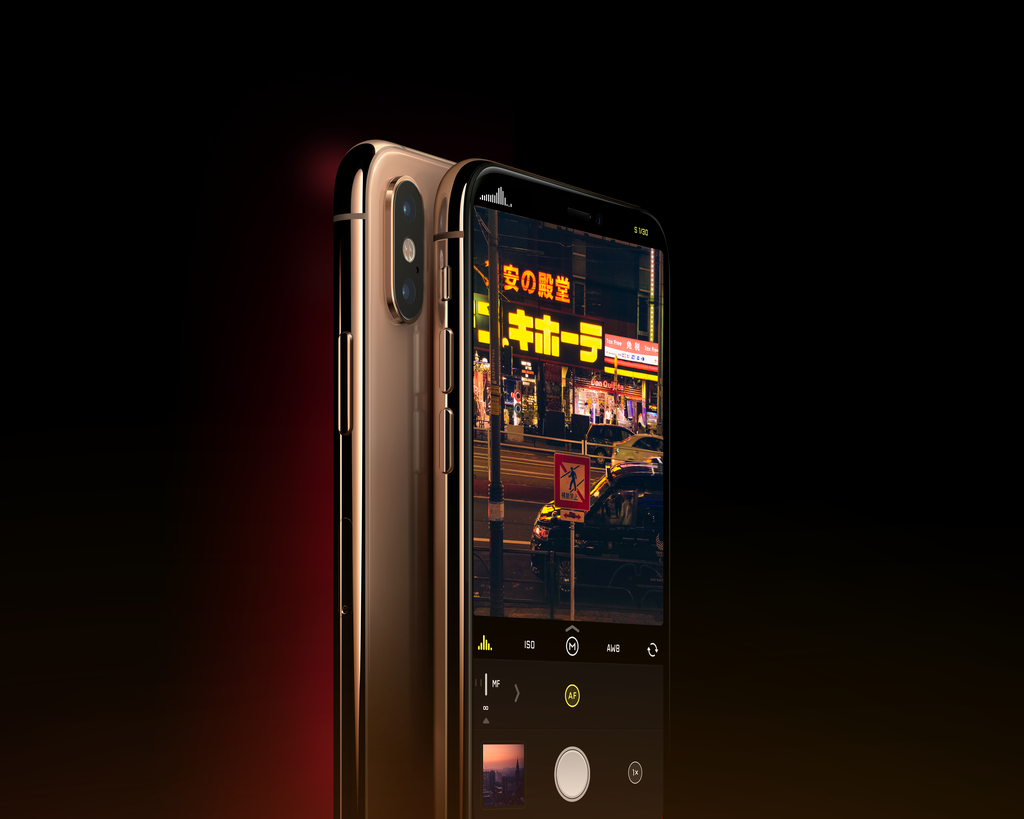 Even More?!
This is a super exciting time for Halide and iPhone photography — on the cusp of new hardware being in our hands, there's lots to be curious about.
But we have something interesting too: Follow us on our Instagram for a big announcement next month. We promise there's something in it for you!
Thanks for being awesome, Halide users! Get your update in the App Store now—it's free.
Just joining us? Get Halide.