It's a bit of a tradition here at Lux to take a deep dive into the latest iPhone camera hardware.
This year is unique, however: not only have we just released an iPad version of our camera app, Halide, but Apple also just refreshed the iPad Pro. The latest iPad Pro packs a new, faster M1 chip, a micro-LED screen on the 12.9 inch version, but most intriguing of all… a new front camera system and a feature called Center Stage.
Let's take look at what's new with the M1 iPad Pro cameras. In taking a quick look at what's new, we'll share a discovery: your iPad has a superpower that not even Apple has told you about.
Old Cameras, New Tricks
Let's take a look at what we're working with this year. Last year, we took a gander at the iPad's intriguing glass-covered, square camera bump. It packs two cameras and a barely-visible black circle — a LIDAR array. This year Apple has not chosen to pack in a third lens, and in fact does not change terribly much from last year.
Actually, did anything change? Changes are in bold: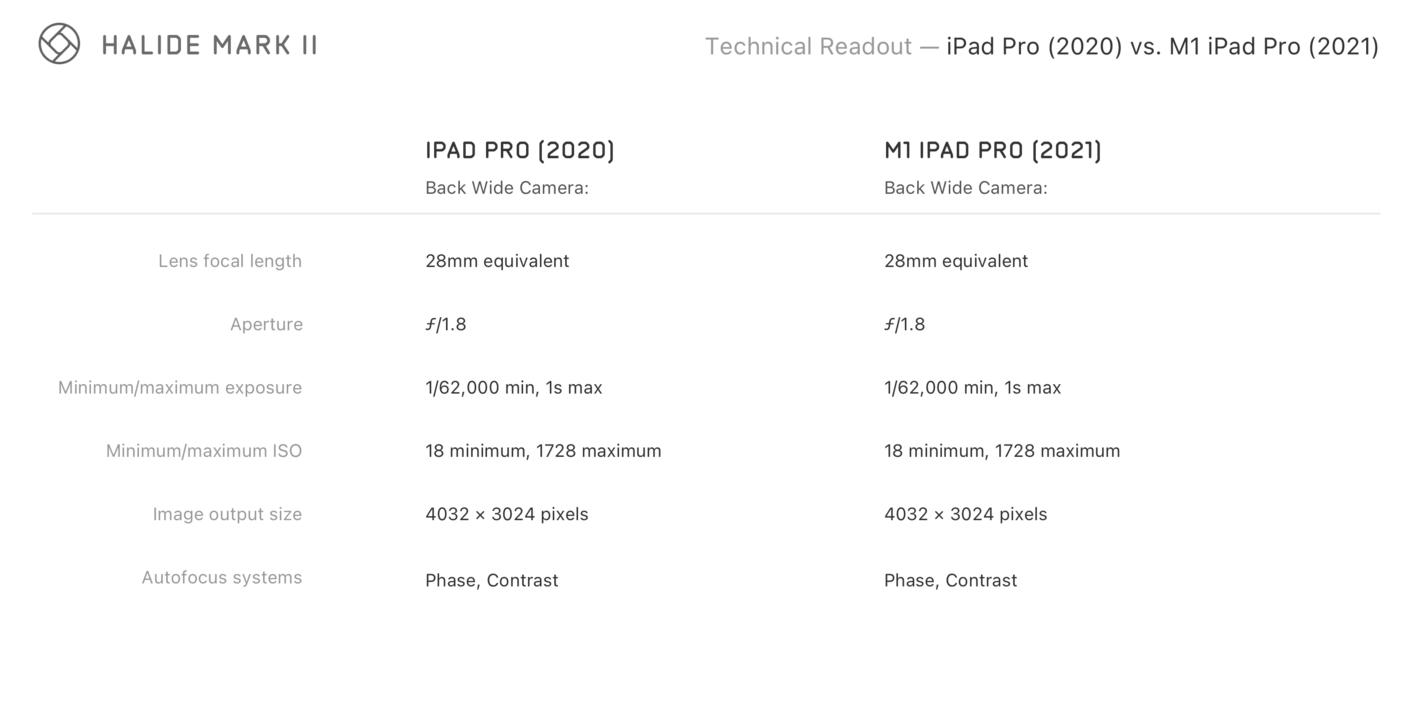 That's a whole lot of same. Looking at Halide's Tech Readout, we can surmise that the hardware reports themselves to be functionally identical to last year's. In my own photo tests, I don't get any notable difference in quality between the last generation of iPad and the current one.
This is a similar 'upgrade' as last year, when I also did not see significant changes apart from the addition of a new ultra-wide angle lens on the rear. Suffice to say Apple has deemed this camera to be 'good enough', and without serious competitive pressure from different (but similar) tablets we aren't expecting massive leaps in camera quality on iPads.
Apple has used this series of sensors for a while: we believe these were seen in the iPhone 8, and have been used in the iPad Pro since 2018. They have gotten better with great, smart software. Apple's software (or 'computational') smarts are extensive: they power things like Night Mode, Deep Fusion and Portrait mode. These purely software-based features have not come to iPad Pro with the M1 chip. Whether that is because the sensor isn't up to snuff or Apple is ruthlessly prioritizing their engineering hours is something we don't know.
What's the difference to you? Outside of missing that Portrait and Night mode, you will find that compared to your iPhone the iPad rear cameras have slightly different fields of view. iPhones have gotten a wider focal length starting with iPhone XS / XR, and that change never made it to the iPad. That means you get a 28mm and 14mm lens for wide and ultra wide, respectively, and iPhones are ever-so-slightly wider at 26 and 13mm. The sensors and lenses are also just not as good as your iPhone's. The focus with iPads is clearly on the other parts of the experience more so than the rear-facing cameras.
And no, we didn't forget about last year's newcomer: the LIDAR module, through some quick comparison testing, does not seem to have changed. It generated identically detailed point clouds and meshes in a series of tests.
Behind The Front
Now it gets interesting, though: the front-facing hardware has seen a major revision this year. We observed something peculiar in the iPad Pro specs even before having the device in our hands: the front-facing ultra-wide camera has more megapixels than the rear camera! Amusing, but not entirely unsurprising. If anything, iPads are probably used more for FaceTime and video calls than photography, and after the pandemic stay-home year of 2020 I'd argue prioritizing a device's video-calling capabilities is quite understandable.
Apple's keynote mentioned that they were 'introducing an all-new ultra-wide camera' to the front (also known as TrueDepth) camera system, and I was assuming this was in addition to the regular camera. The ultra-wide has a reported 120° field of view, which is rather wide for most applications.
The system backs me up on this: if you go into the camera app, you'll see that you can toggle between the 'regular' and ultra-wide lens with a tap, and by default apps that use the front-facing camera like Zoom or a video call in Safari will use the regular camera as well. Going into Halide's Tech Readout shows two front-facing cameras: a regular one and an ultra-wide.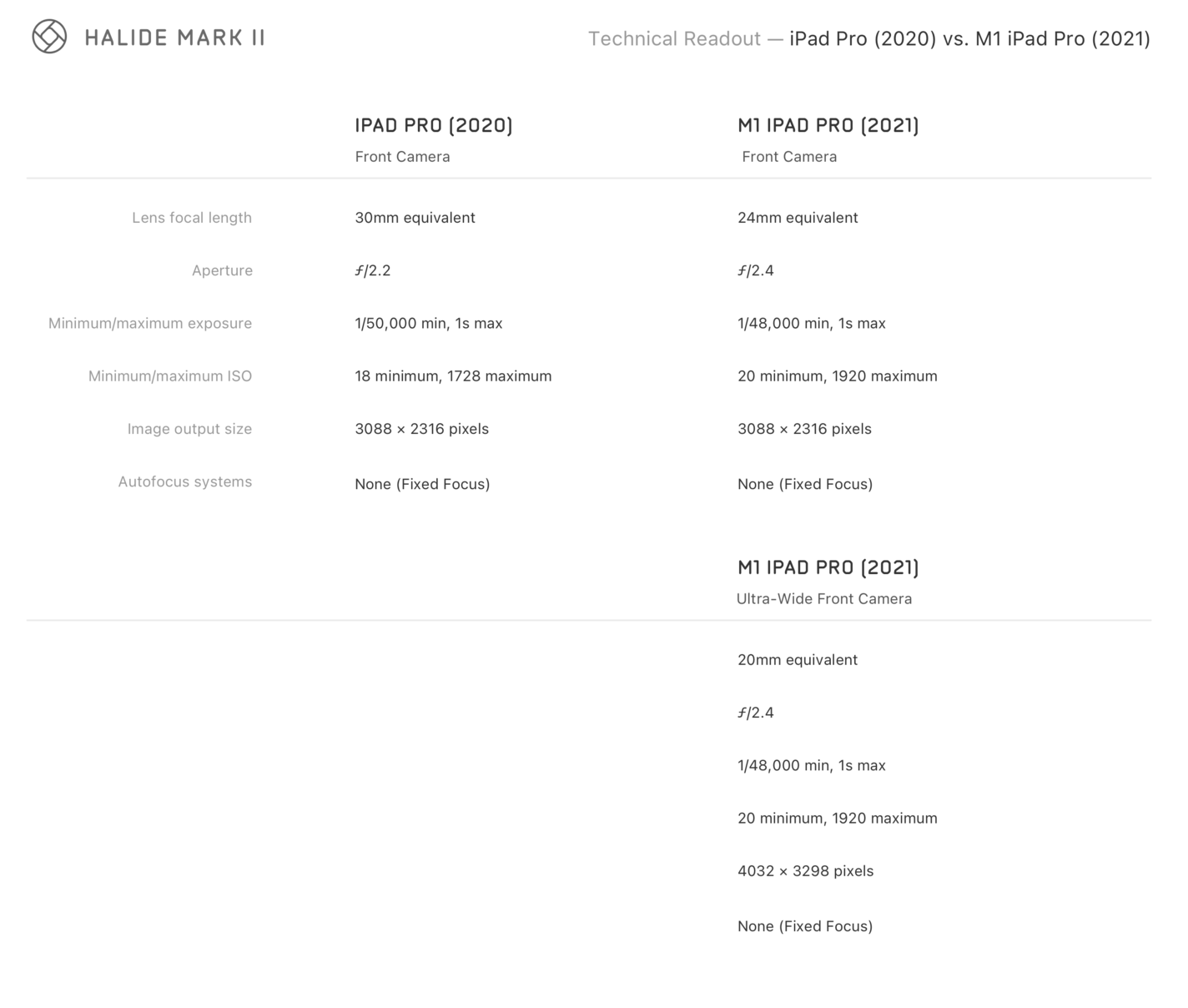 Apple is known for clever little lies, though. There is no second camera.
A real tell-tale was there all along. Ever notice that there is no hitch in zooming between the two cameras?
The M1 iPad Pro has those 12 megapixels packed into the front-facing camera system to enable a more seamless 'dual camera system': one that is entirely created in software. The camera is ultra-wide and only ultra-wide; thanks to software corrections and extra megapixels, the system can just crop that wide and detailed camera feed down to its old focal length.
The result is slightly less sharp, but exactly the kind of buttery smooth software-based solution that Apple would want for its Center Stage feature that tracks its subject across a room. Even with the sensor being utterly tiny, Apple uses its usual computational magic to get a good image out of it, and adds some correction to deal with the distortion that such an ultra-wide lens brings.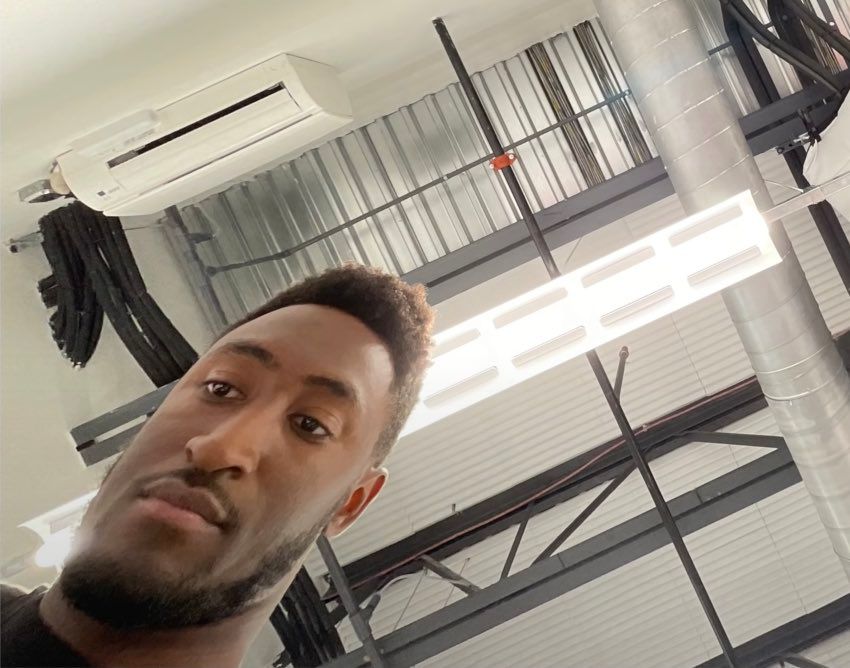 There were jokes aplenty about the ultra-wide distortion on the camera, but this is all a fairly cheap jab at what is really a very impressive bit of software. Ultra-wide lenses are hard to work with. Software correction is necessary to get a sharp image, particularly if you're going to crop down the resulting image to get a smaller field of view. For everyday users, this camera will be an upgrade, despite the fact that the 'regular' angle selfie camera is now merely digitally-zoomed crop.
(For those keeping count: yes, arguably that wide-angle 'camera' has lost resolution. It was previously 7 megapixels, and the crop-zoomed selfie camera on the M1 iPad Pro is 50% of the 12 megapixel ultra-wide camera, making it 6 megapixels. In reality, you won't notice.)
It's a classic story of Apple: they did a very clever thing that can only really be achieved when hardware and software work very tightly together. The software part is where Apple's superb cameras get their fantastic quality.
Apple ships some great camera hardware, don't get me wrong. I loved putting the iPhone 12 Pro Max through its paces and seeing what you can get out of it without (most of) Apple's smart computational photography tricks. When it comes to squeezing the best possible shot out of a sensor with software, Apple must surely be leading the pack.
One final note: the ultra-wide camera combines a wider field of view with regular TrueDepth infrared coverage. That means that sadly you will not be getting a wider angle for Face ID unlocking. Maybe next year!
The iPad Camera Superpower
Oh, right, the hidden superpower. I'm one of those people that got the nearly-thirteen inch iPad Pro, which is an absolute spaceship of a tablet. It certainly does not evoke thoughts of anything micro, but that's precisely where its strength lies.
iPad basically comes with a microscope. That's right: you can take some pretty incredible macro shots of things without any accessories. The iPhone 12 Pro (or any iPhone, really) has a different lens design and only focuses to about 8 cm (that's over 3 inches) away from the camera lens. iPad Pro easily focuses on things much closer to its sensor.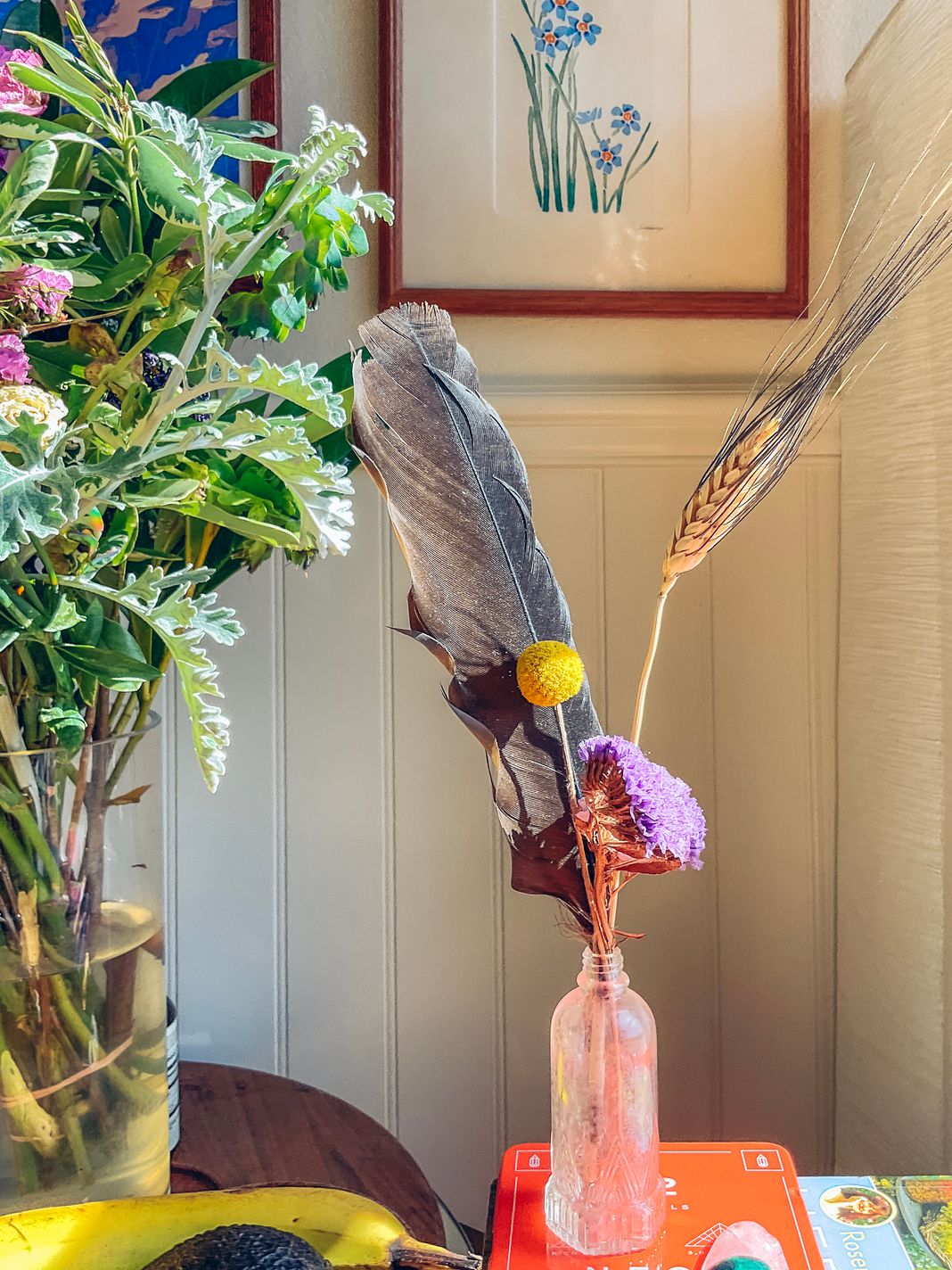 I found out about this when I was resting the iPad in my lap. I noticed the camera was actually focusing perfectly on my pant leg, which was right up to the rear camera. I went outside to point it at some flowers: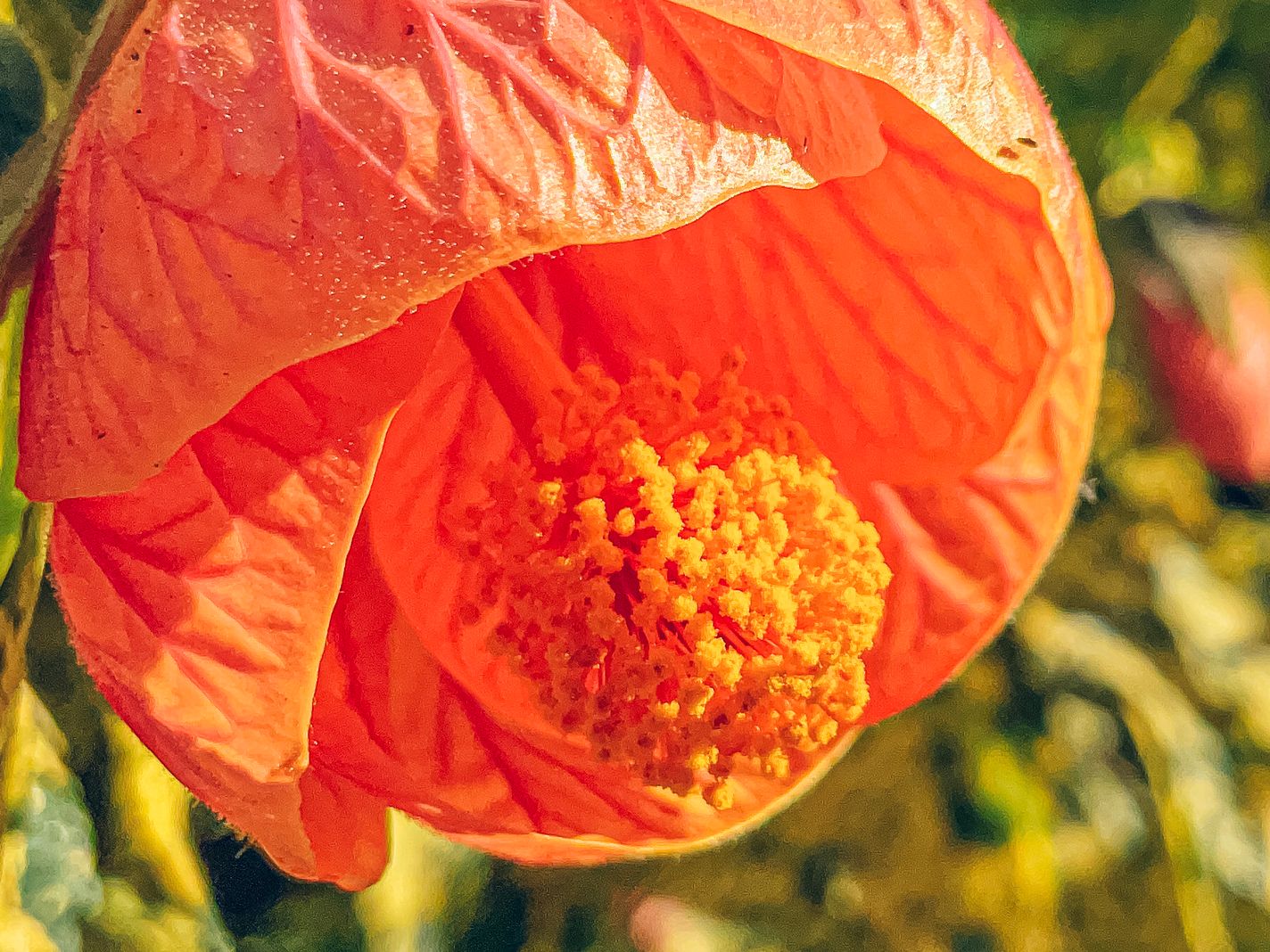 I was pretty astonished. Lots of detail, despite iPad's smaller sensors. One of the reasons iPads might focus closer than your iPhone is that Apple doesn't have to worry about the device fitting in your pocket. Having such flexibility with the layout of the camera module might be the difference allowing for this splendid little superpower. Sadly, this also means we are guessing this is not coming to the iPhone anytime soon.
Interestingly, with the LIDAR sensor assisting autofocus it can sometimes be a bit hard to try this fun attribute of the camera — With Halide for iPad, you can drop into manual focus mode and to get ultra-close-ups of everyday things. Try it out for yourself if you have an iPad!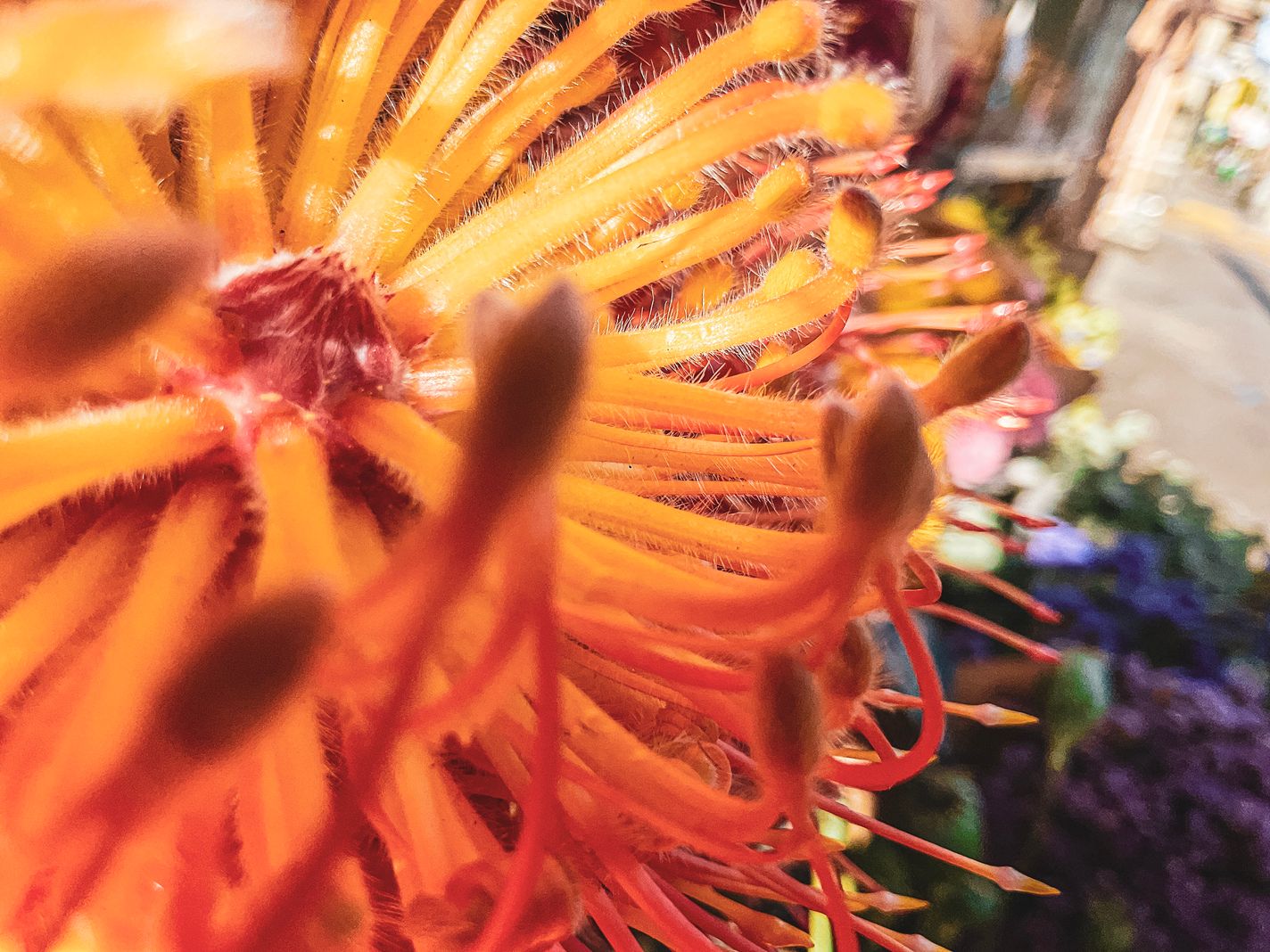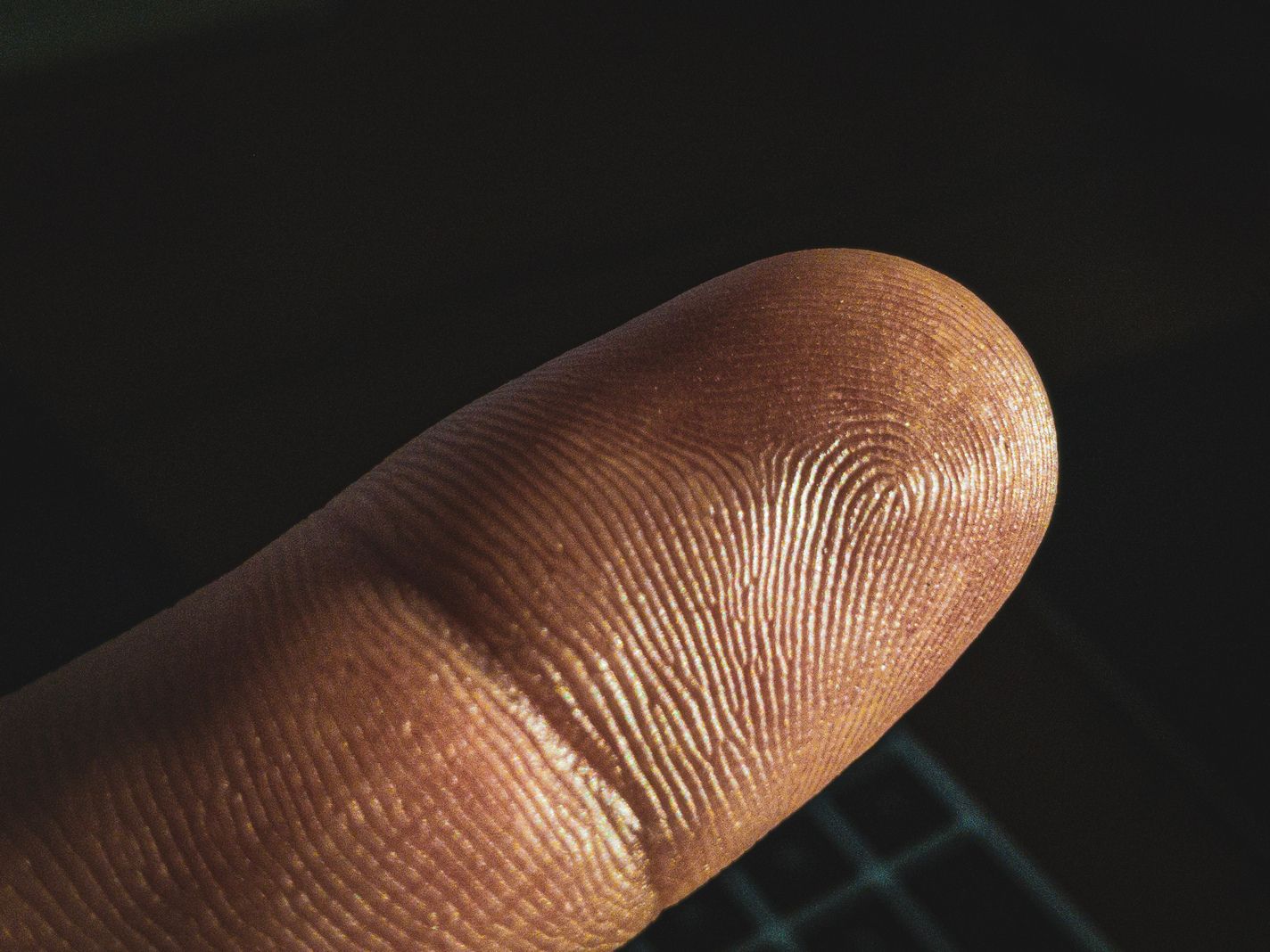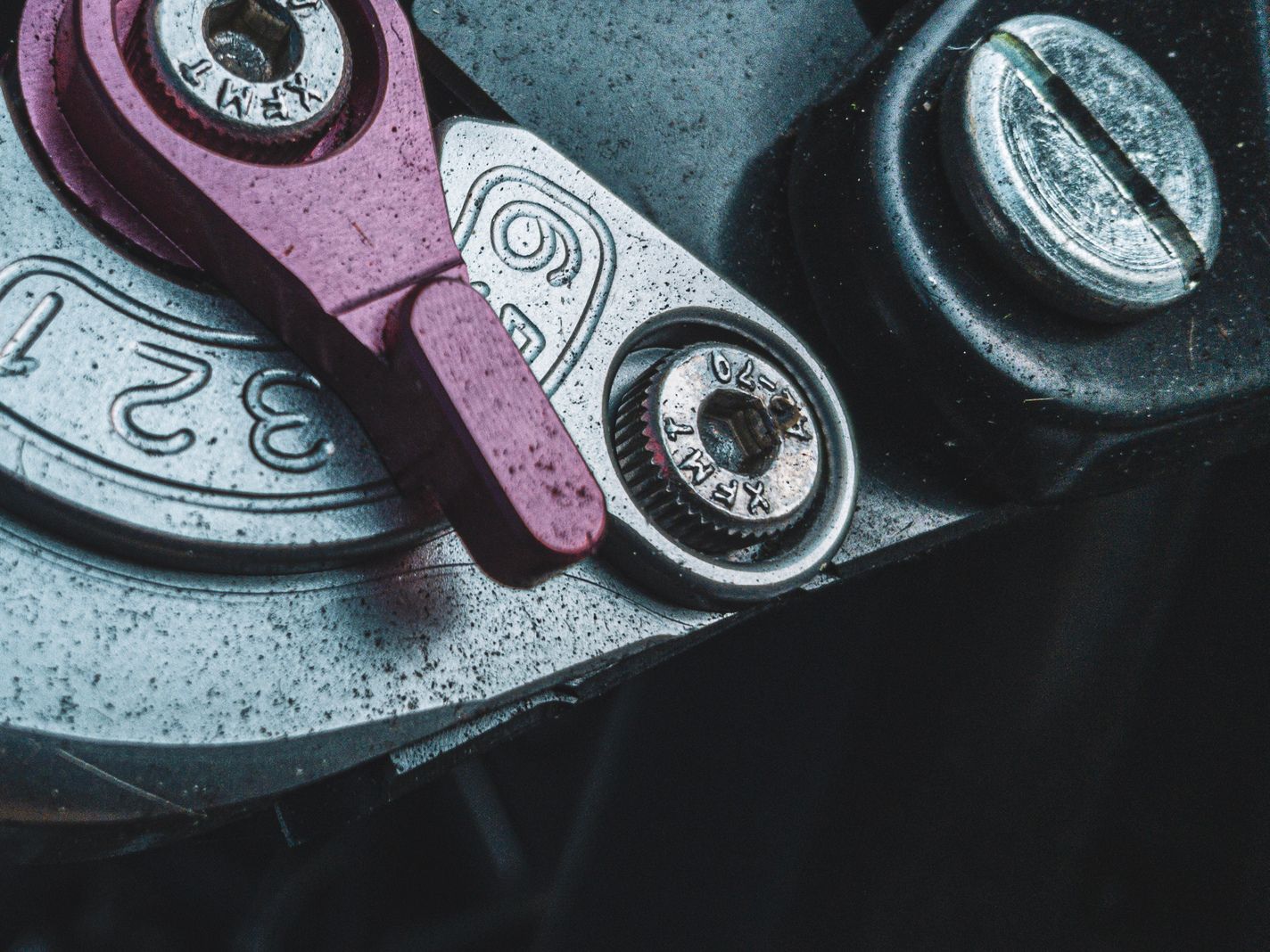 And that's all for our look into the latest and (literally, by size) greatest camera Apple has to offer. To go with this deep dive, we issued a small update to Halide. Halide 2.2.2 features some iPad-specific enhancements, like improved support for the ultra-wide front-facing camera, unlocking full 12 megapixel output, and other quality-of-life improvements to our newest iPad-toting photographers.
Thanks, and until the next Apple release!