We're excited to roll out the latest version of Halide: Halide 1.2, our second major update, and also the first to take advantage of iOS 11!
We've added several features, fixed some bugs and made Halide even snappier*. Here's what's new: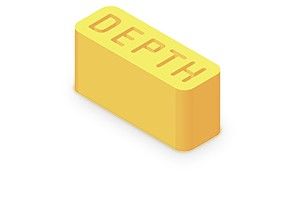 Depth Mode
The first thing you'll notice is depth support on iPhone 7 Plus and iPhone 8 Plus, with support for the upcoming iPhone X as well. Tap "Depth" in the focus bar to activate it. A sonar-like depth effect shows when it is active. Any shot you take captures the depth data in a scene.
In the photo reviewer tap the Depth button to see the depth-map — or force-touch for a quick preview.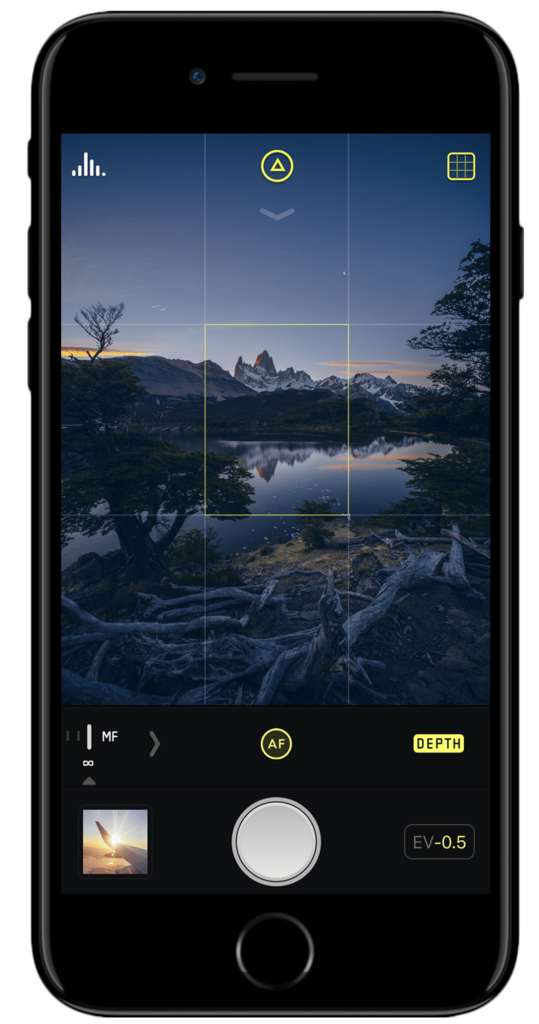 Due to the way capturing depth on iOS works, you can't capture RAW or use manual settings in Depth mode. You can still tap to focus and expose, and swipe up and down to change bias.
Don't worry: we grey out any controls you can't use while Depth is active so it's clear what you can and can't do.
Miss the zero-compromises quality of RAW? You can also tap the "MAX" button, and we'll save your image at the highest quality.
Halide isn't focused on filters, so we don't supply a portrait mode effect. You can apply it in the iOS Photos app by tapping the Edit button, and a "Portrait" button will appear up top.

HEIC
We now save images in HEIC format on devices that support it. On average, it saves image half the size with no impact on quality.
There's no setting. If your device supports HEIC, we'll use it, otherwise we'll fall back to JPEG. We try to do the best possible thing and be smart about it.

Faster, more reliable RAW
We've reduced the resolution of the preview image embedded in RAW captures. We've found it speeds up capture, improves reliability, and use slightly less space.
Remember, not every app fully supports RAW. To see the full resolution image, load your images in apps that fully support RAW. One of our favorite apps is Darkroom.
We hope as iOS 11 gets more updates, RAW support in Photos and the rest of the OS will be improved. We're sending feedback to Apple regularly, hoping we'll see some positive changes in the future.
Fixes
We've fixed our top three crashes, and a handful of bugs. If you still have problems, email us at support@halide.cam and we'll get right on it!
If you love Halide, we'd be very thankful if you rated us. We don't prompt in-app, and while ratings no longer are reset with updates, every bit helps!
PSST, SECRET:
We're rolling out the first changes under the hood for a major upcoming update for Halide. The update will be coming out later this year, featuring several major features and changes that we think you'll love. Stay tuned!
— Ben & Sebastiaan
*We continue working hard to make Halide the Snappiest Snapper™ (no actual trademark filed or implied)