Between the iPhone 7 Plus, 8 Plus, and X, over half of all iPhones sold come with dual cameras. With two cameras, killer apps like Portrait Mode become possible. At this rate, depth capture might one day be as standard of a feature to us as the camera flash.
We built Halide as the very best camera for iPhones — heck, for any smartphone — and we always want Halide to be ahead of the curve. So today we're launching Halide 1.7, a huge update that packs tons of new features and enhancements to make it the very best camera for depth.
Here's five new features that make Halide 1.7 the best camera for Depth Capture:
I. Built-In Portrait Mode
We now include Portrait Mode directly within Halide. We didn't rush this one out: we spent a lot of time perfecting a great Portrait Mode experience and ensuring the results are spectacular.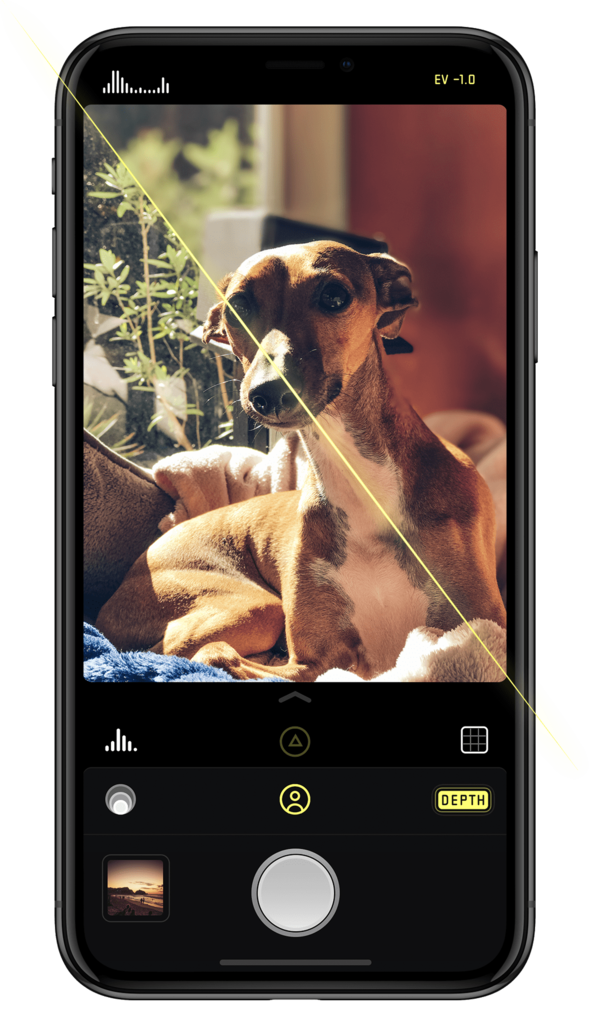 What makes Portrait Mode in Halide special? For one, zero waiting: you'll notice Halide doesn't ask you to change your composition or move around to get the effect to appear.
We do this with a carefully considered portrait logic that balances control, speed and simplicity. If you pick a point-of-interest, we keep that area in focus. Otherwise, we use computer vision to detect facial landmarks, and use those as the guide. Lastly, if we really can't find anything to outright blur in your scene, we still let you capture the shot and save the depth data along with it.
Halide isn't about effects or any kind of lossy, gimmicky process. In Portrait Mode, we preserve the original, un-blurred photo in your camera roll, so you can always apply your own effects or revert to a regular shot.
II. TrueDepth Camera Support
Thanks to recent updates in iOS and some elbow grease on our part, Halide now fully supports the TrueDepth camera and its array of sensors.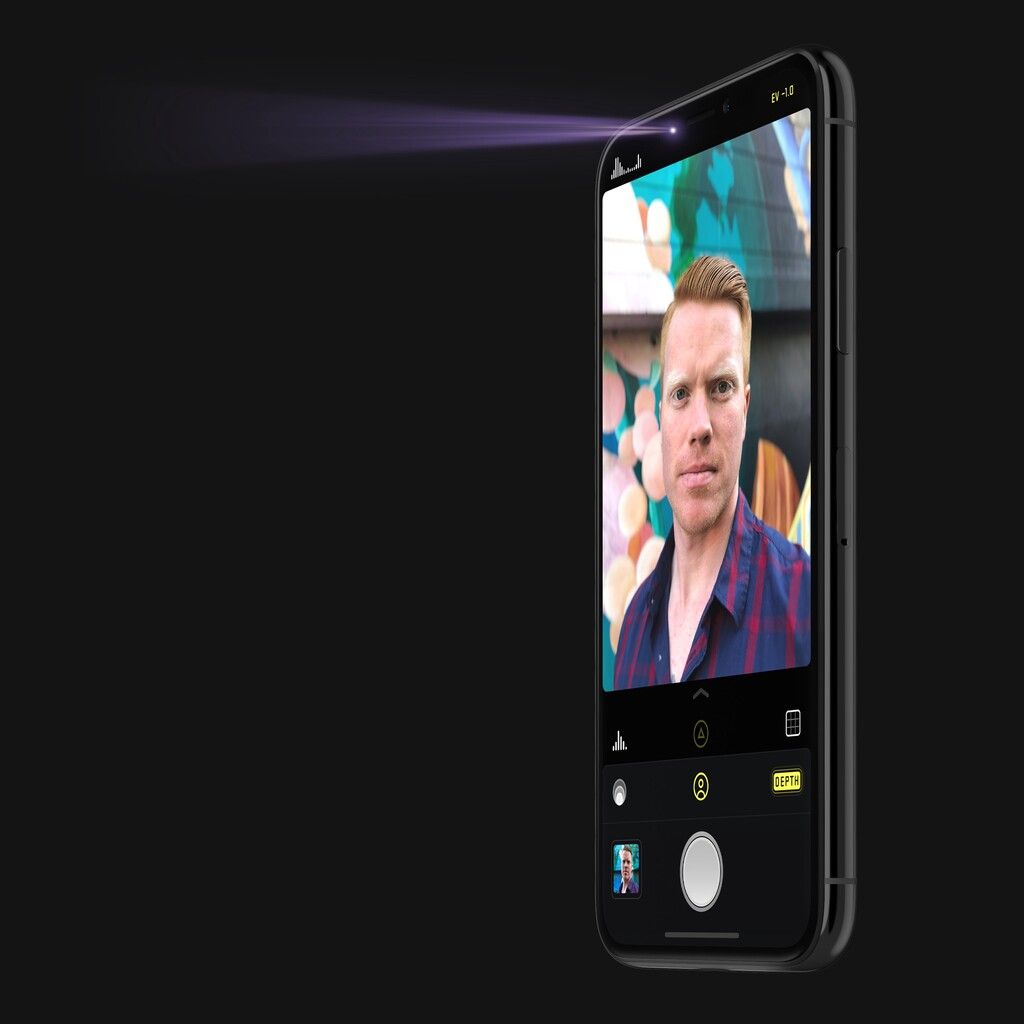 What does this mean? Put simply, all of the fancy new depth features we're introducing completely support the iPhone X front-facing camera as well. This enables Portrait Mode selfies in Halide, but also lets you play with a very different type of depth capture.
Since the front-facing camera system on iPhone X uses infrared and a host of other sensor to calculate depth, its depth data is much more detailed, particularly at close range. Unfortunately the TrueDepth camera does shoot lower resolution 2D images.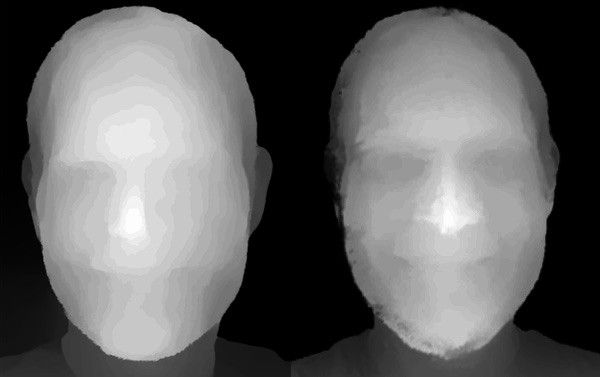 III. New Depth Visualizations
Shooting depth can be tricky. Depth cameras are confused by certain lighting and textures, so realtime depth visualization is invaluable. That's why we added three powerful modes to do just that.
By default, we show Depth Peaking, our unique depth visualization. It's like Focus Peaking for 3D imagery. It overlays detailed depth information while still allowing you to view your subject.
To go alongside Portrait Mode, we're launching Portrait Preview. It's great for visualizing the final image.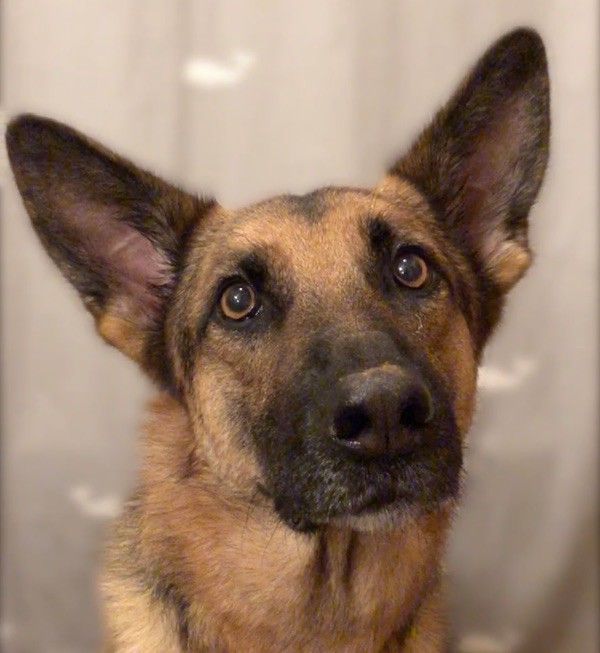 Finally, for difficult situations where you need to know gritty details, we have Depth View, which shows you the depth map. While you lose details about your subject, it helps identify trouble spots.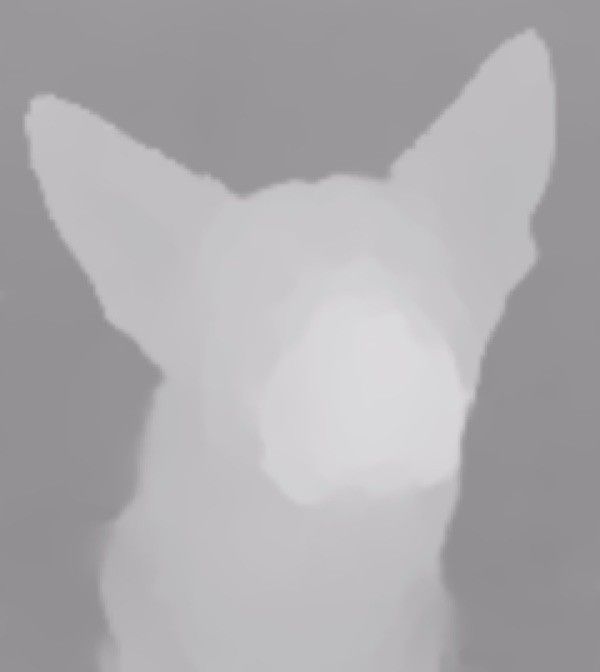 In all previews, it's important to understand realtime depth is lower quality than in the final photo. If a depth preview is bad, sometimes you'll get decent depth, but if the preview is good, you can be confident it'll be good. We do some magic to your images to get the best possible result after capture.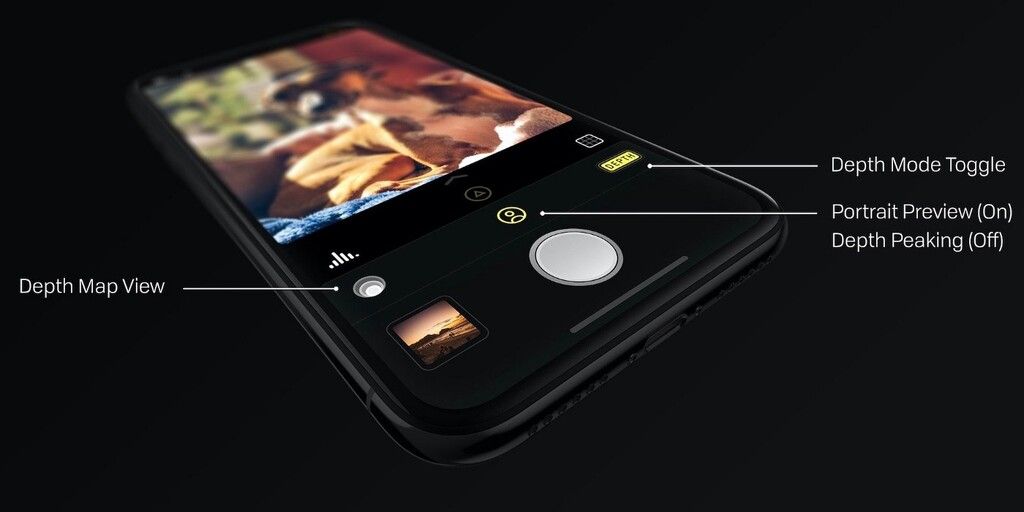 The best part? All of this is packed into one simple set of controls. Once you tap 'Depth', they're all at your fingertips. We can't wait to see the photos you'll be taking with this!
IV. Robust Depth Review
We've revamped our photo reviewer. You can now toggle the portrait effect on or off, view the depth-map, and even export the Depth Map as a PNG for use in your favorite image editor.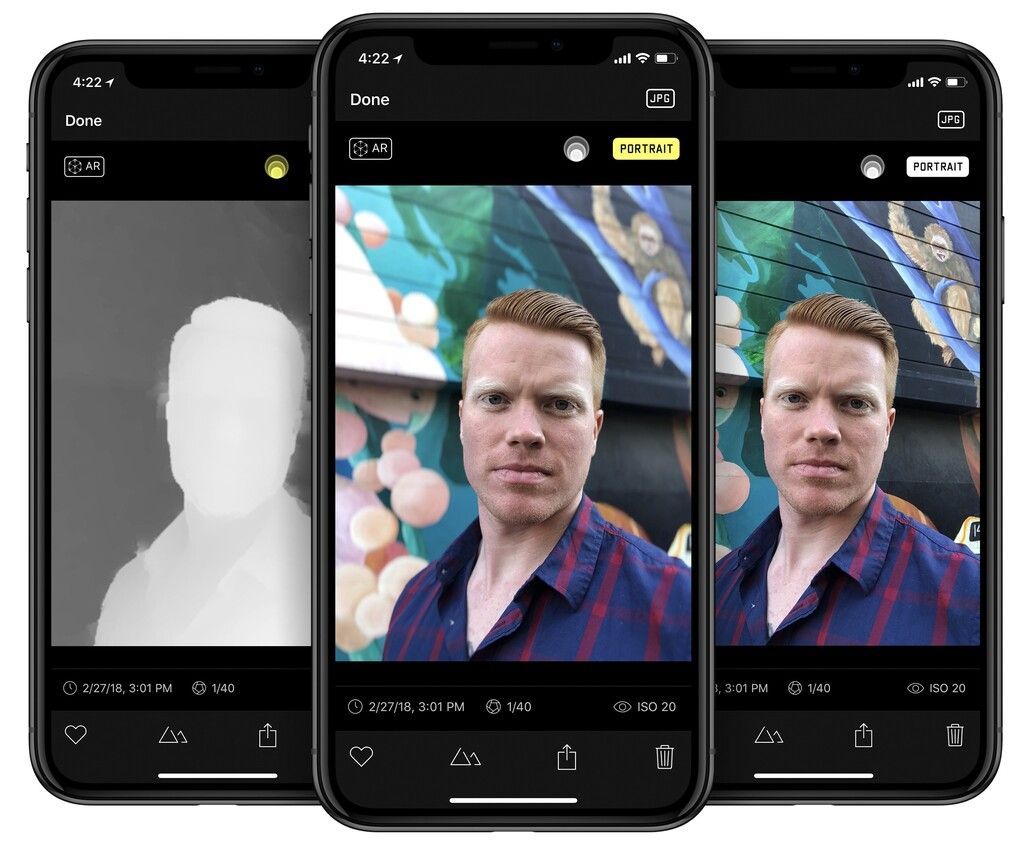 If you do find yourself needing to go far back to turn off Portrait effects, you can also revert the effect in Photos.
Oh, and what is that button in the top left of this reviewer, you ask?
V. Augmented Reality Viewer
It's tricky to review depth shots because they're inherently three-dimensional images that you're viewing on a two-dimensional screen. You don't have to settle for that anymore.
Thanks to ARKit, we can finally deliver an immersive experience. It's… extremely cool:
With a tap, Halide 1.7 lets you project any depth capture into augmented reality, letting you explore the photo in three dimensions. This is an incredibly cool way to view and visualize your photos.
BONUS: Darkroom Support
We're excited to announce Darkroom integration. Our love for Darkroom is our worst kept secret. Inside our reviewer, you can now open it in Darkroom with a single tap. It's insanely fast and convenient!
This is just the beginning of our collaboration, so stay tuned!
BONUS BONUS: Enhancements
On top of all these new features, we worked on other things. Halide's previous 1.6 update improved photo capture speeds by up to 4x. Our 1.7 update further improves capture times, responsiveness and startup time, making Halide one of the lightest and fastest camera apps on the App Store.
Thank You for Your Support
Halide 1.7 is out now! And it's a free update to existing users.
Are you just joining us? Halide is off over 40% for just 48 hours to celebrate the launch. Download it now.
We built Halide because we wanted a camera that combines thoughtful design with uncompromising control, and we're excited to bring that best-inc-class experience to new technology like depth. We hope you enjoy using this update as much as we enjoyed making it!
If you like what we've done, considering leaving us review us in the App Store, and checking us out on Product Hunt. We never prompt for reviews, so every rating helps!
With love from your Halide team,
— Ben & Sebastiaan